Harrells Hardy Plants
Virtual Tour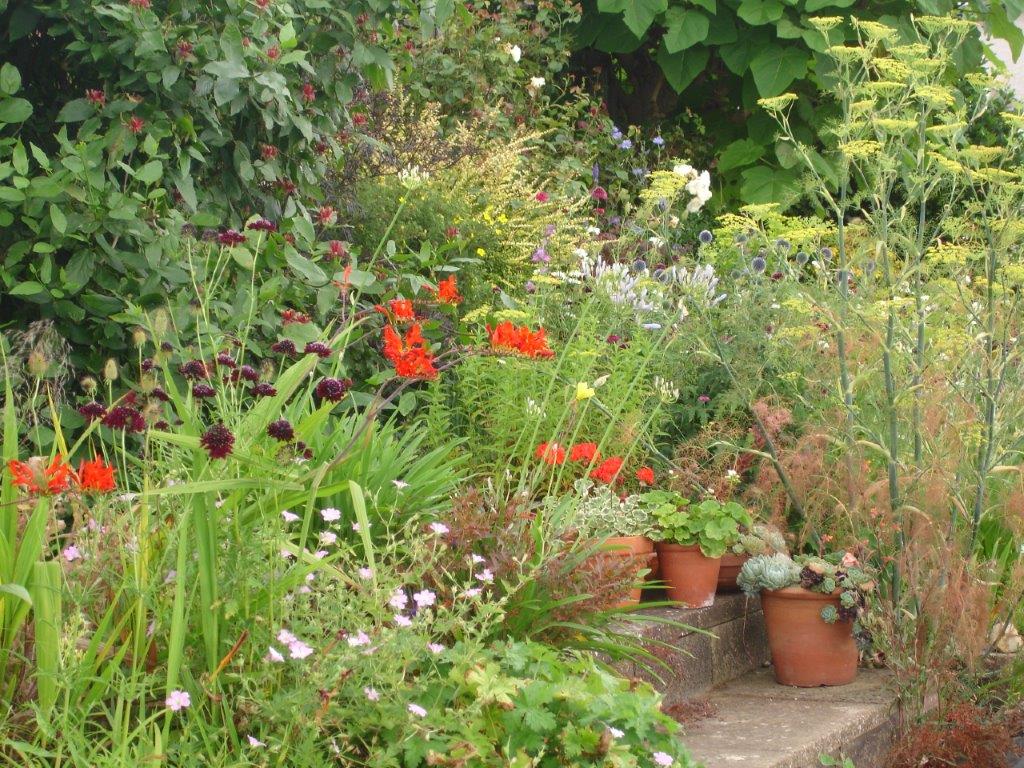 The Carolina Spice bush and the Paulownia tomentosa provide a lush backdrop to
the pelargonium, agapanthus and echeveria in pots on the steps to the sales area .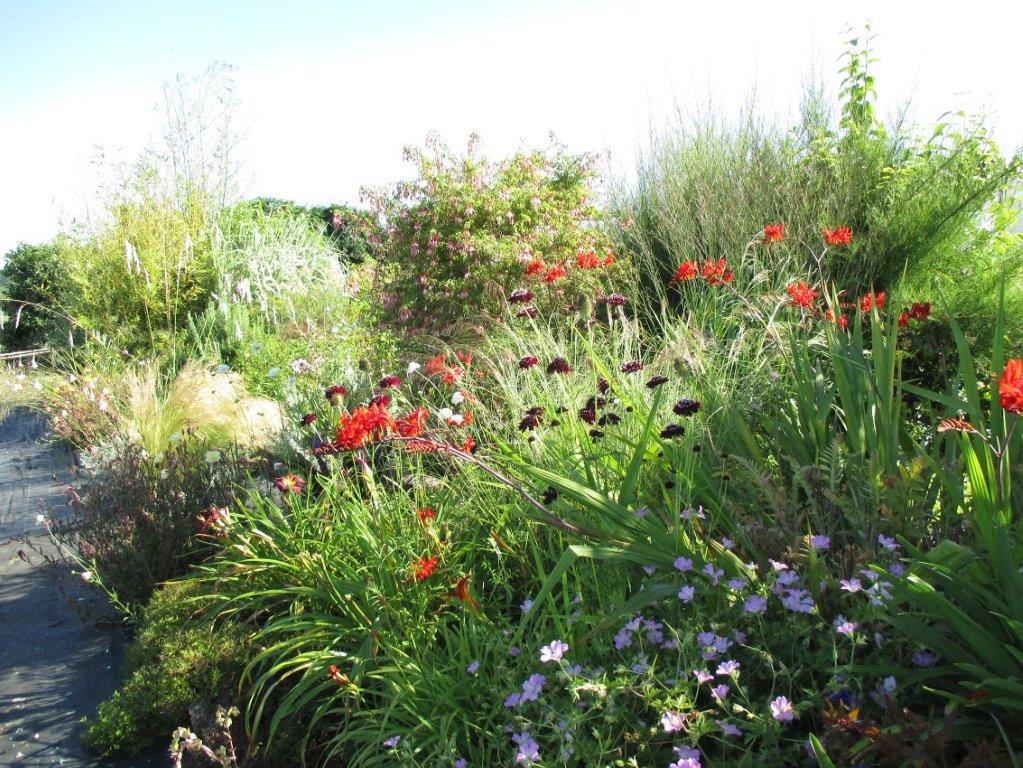 To the other side of these steps is the hardy Fuchsia "Lady Bacon" with
Crocosmia "Lucifer", Scabious "Ebony" and a seedling geranium in front.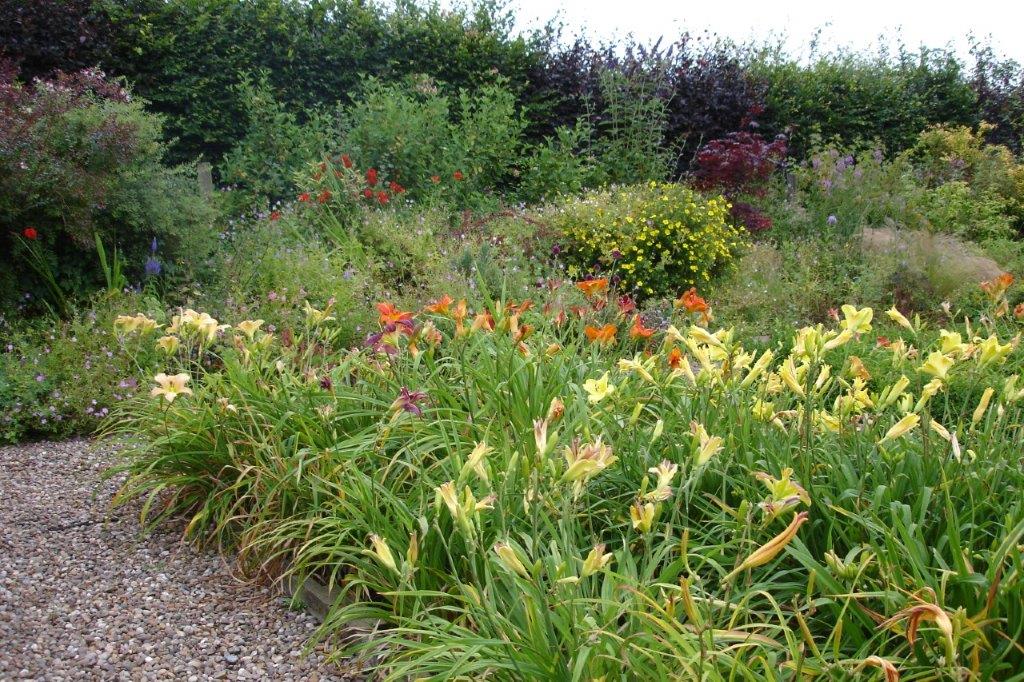 This is the first of several daylily display beds in the nursery.
Last year we finally had enough shade to create a shade-lovers bed for
our hostas, heucheras, acers and other shade loving plants.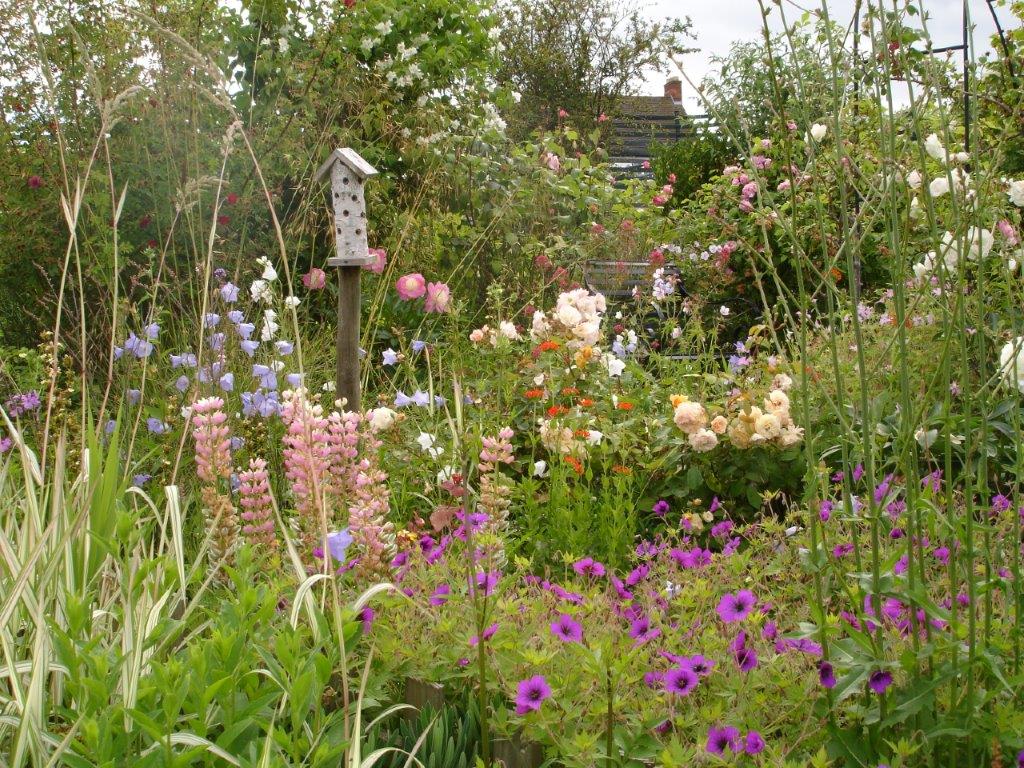 The cottage garden is densely planted to attract beneficial insects.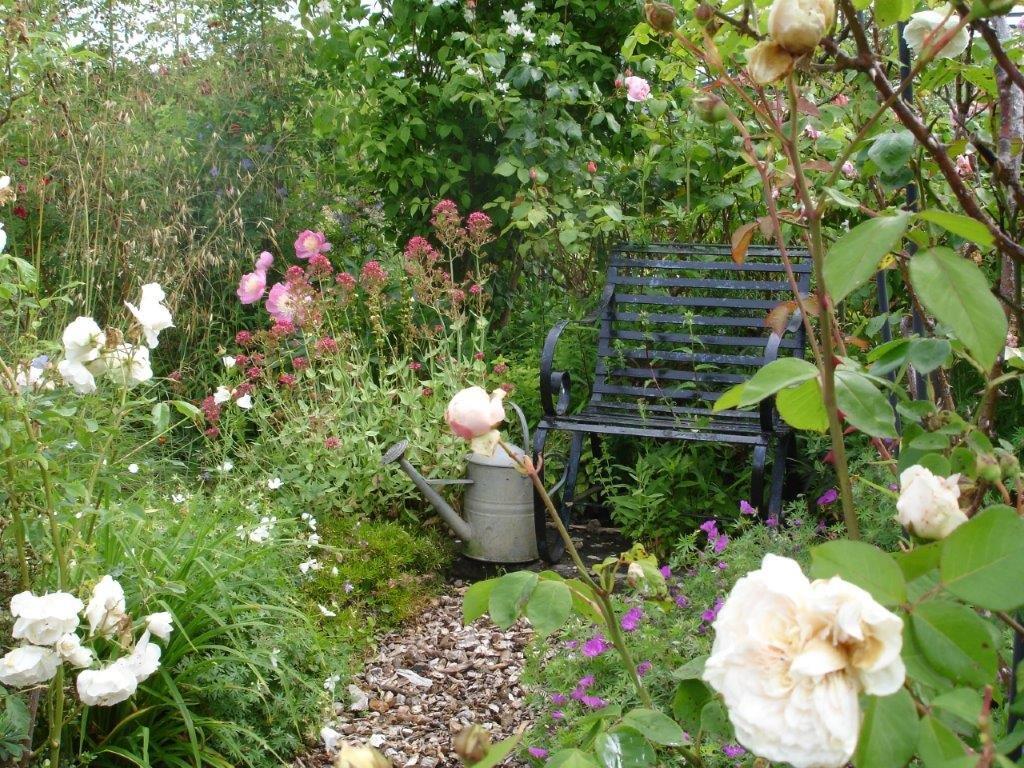 This view through the rose arch is also of the cottage garden.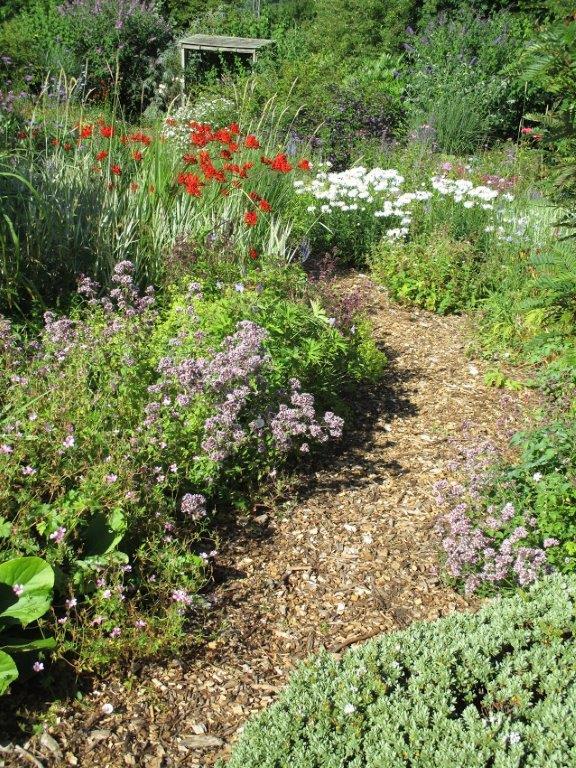 This winding path leads to the lowest part of the garden.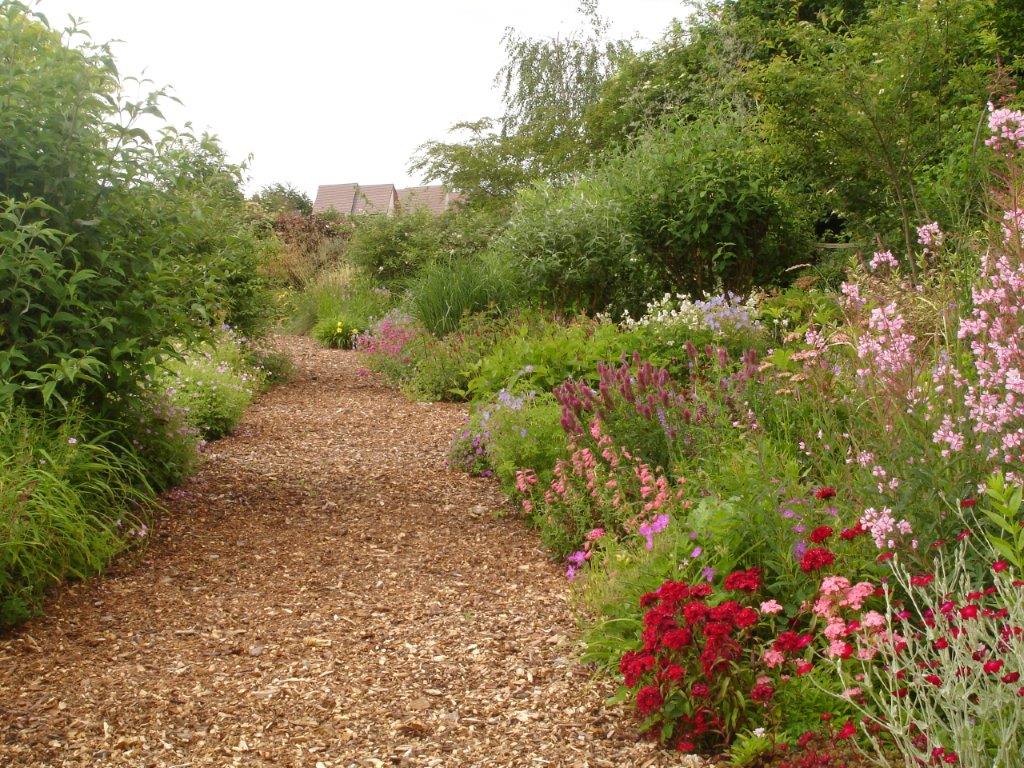 A long view of the lowest part of the garden with the pink bed on the right hand side.
A bed of seedling daylilies companion planted with veronica and stipa.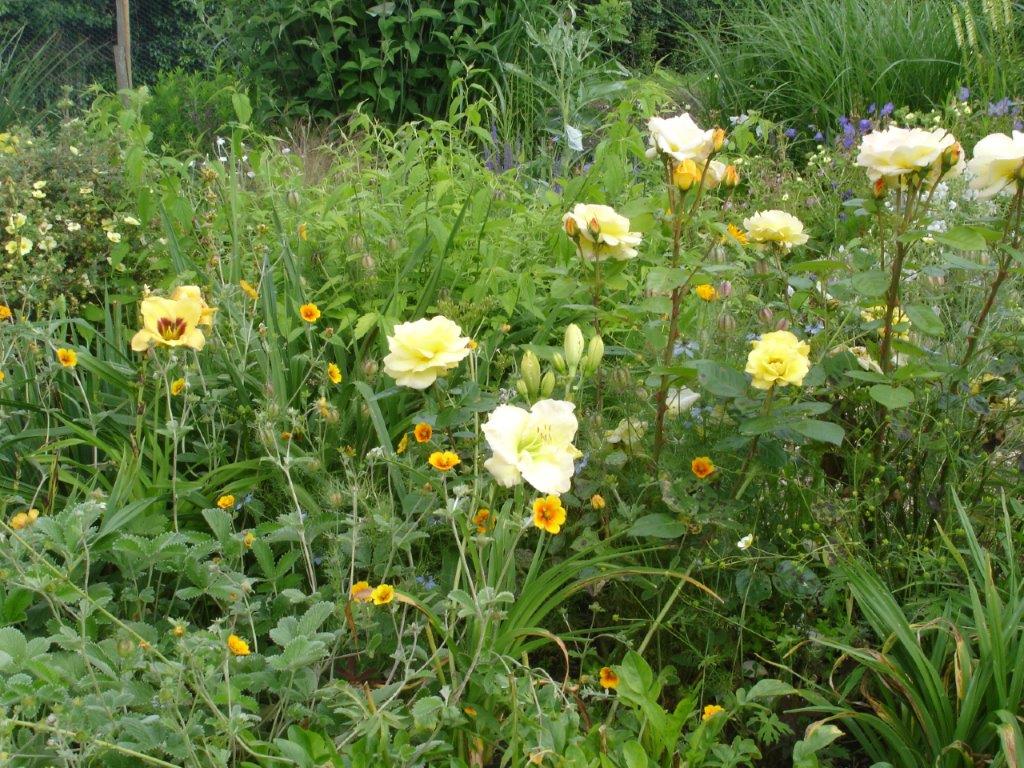 The sunshine bed is planted with yellow flowered or foliaged plants.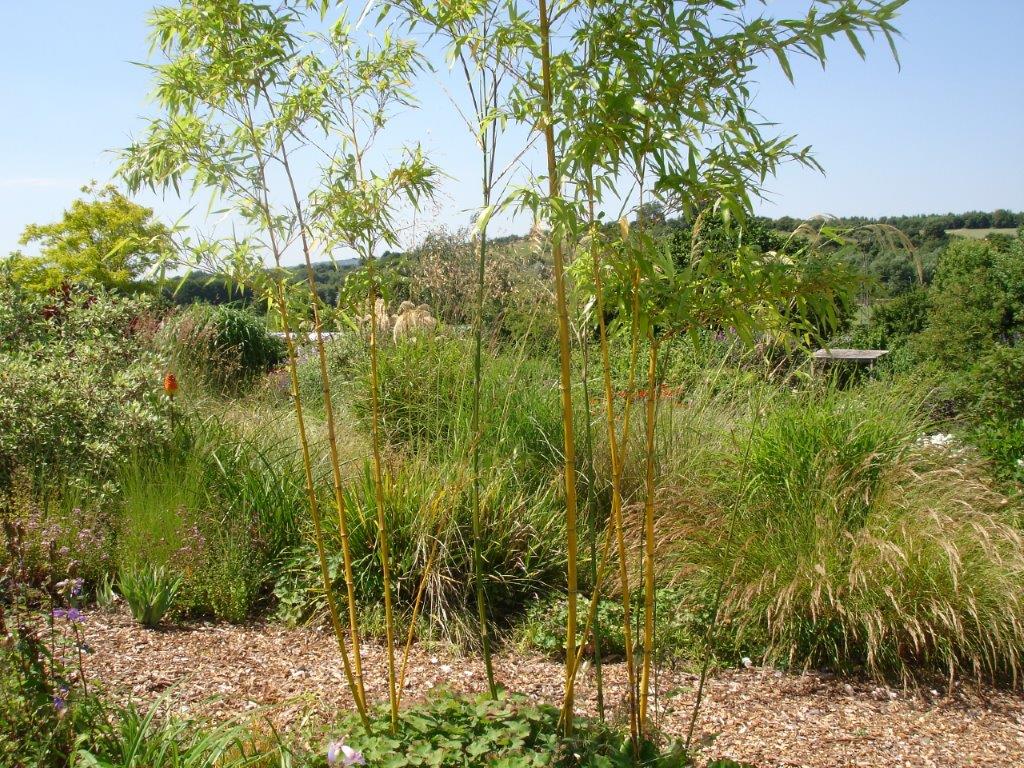 Looking through the Phyllostachys aurea to the grasses bed.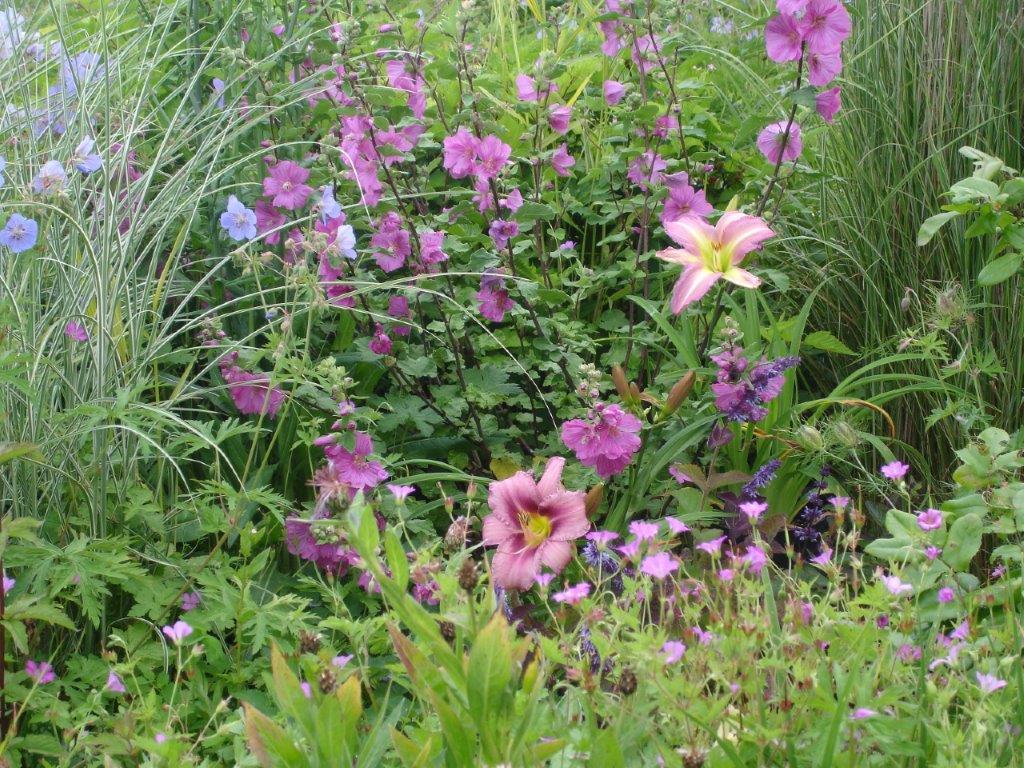 Lavatera, daylilies and geranium are a study in pinks and mauves.
The Echinacea bed is one of three new beds most recently created.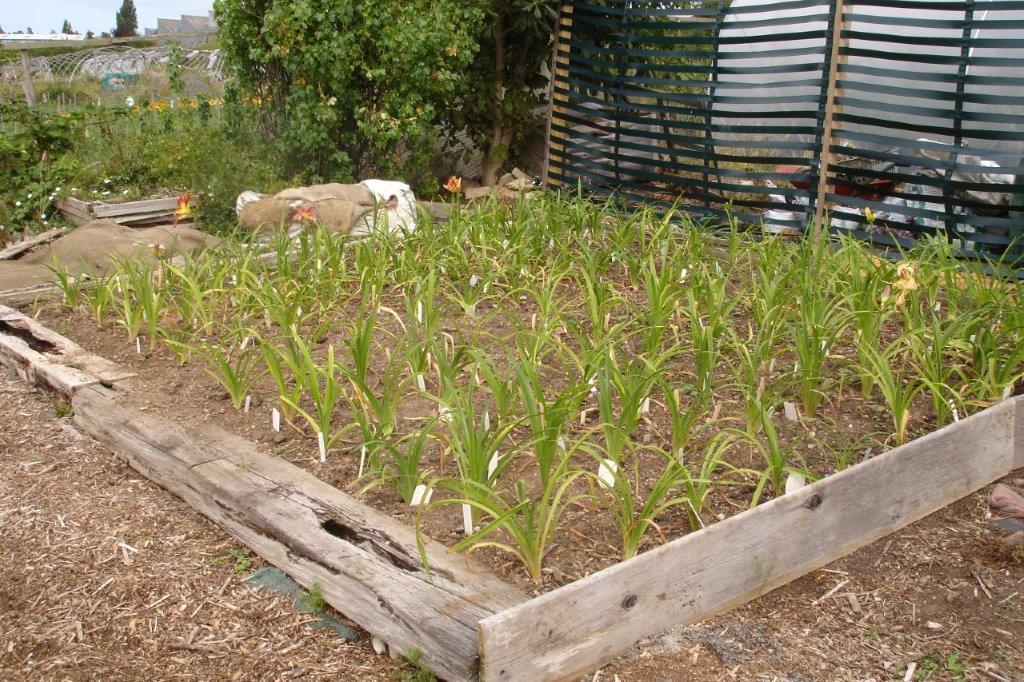 Daylily seedlings lined out in the Rockwell bed in July 2015.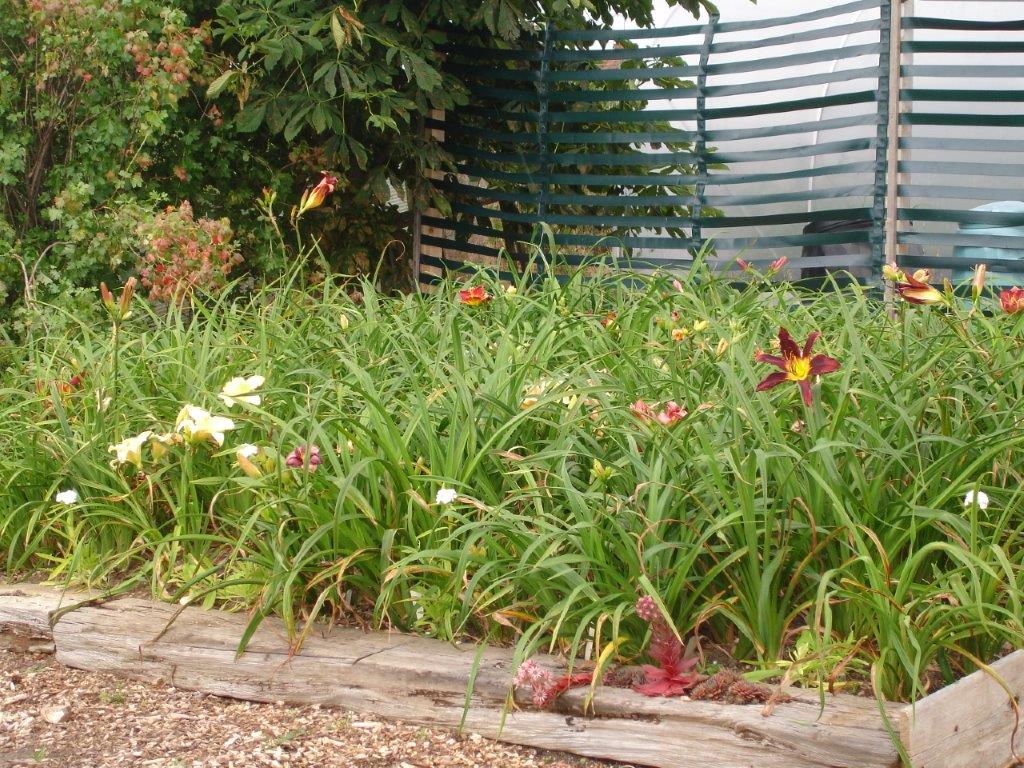 The same bed exactly one year later.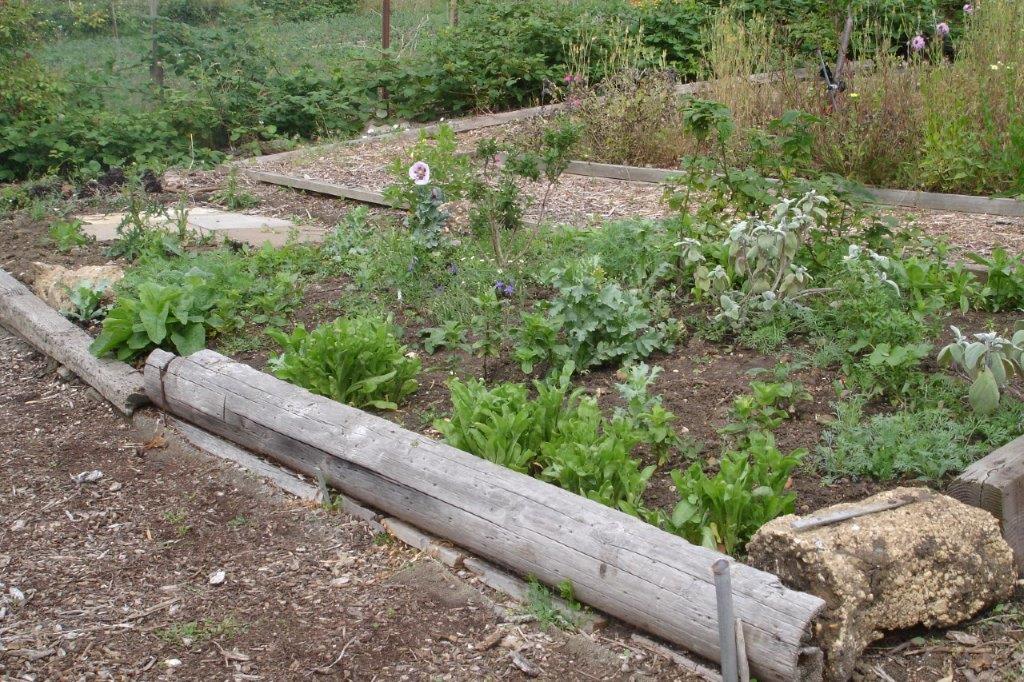 The Berm ( a German word meaning a small mound) in July 2015.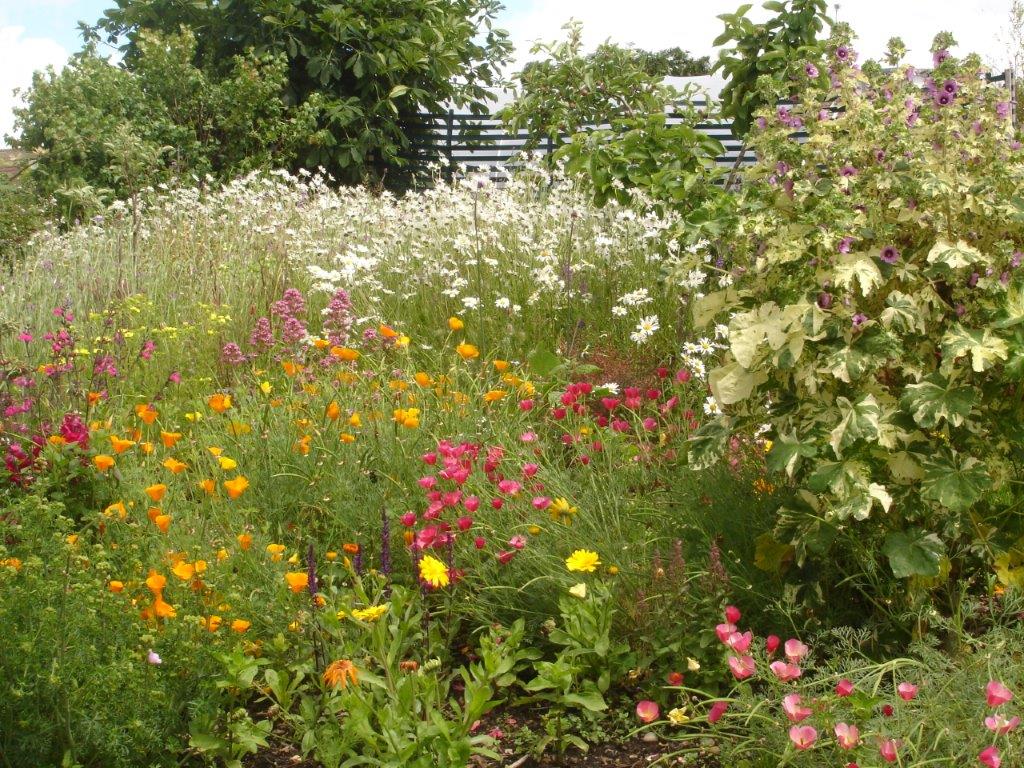 The same bed in July 2016
HOME